Writing 6000: Welcome to
the Library!
Graduate Student Resources
Graduate Student Resources

The Marriott Library has a page devoted to resources for Graduate Students. Check out information on our Graduate Reading Room, Dissertation Boot Camp, and more!

Graduate Writing Center

Check out the Writing Center's Graduate Writing Center, located in the Marriott Library's Graduate Reading Room.

Faculty & Instructor Resources

This websites provides links to valuable faculty and instructor resources such as teaching resources, scholarly communication and publication support, as well as information for those new to the U of U.
Welcome to the Library!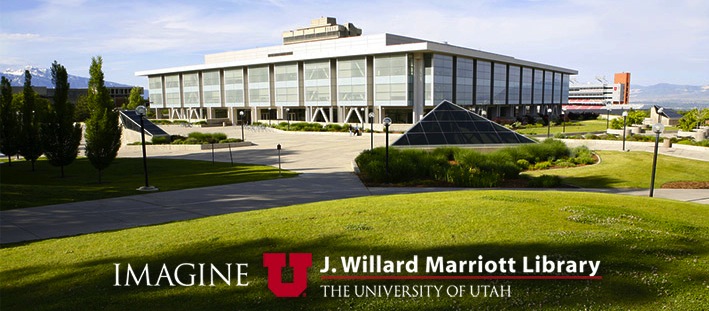 The librarians at the Marriott Library are here to help you with all of your research needs. Stop by the Knowledge Commons desk, make an appointment with a librarian, or ask us a question via our chat reference service - we'll be happy to help!
Each discipline has a dedicated subject-specialist librarian that can help you navigate disciplinary specific resources. Here is the list of subject specialists and a complete list of subject guides created by the subject expert librarians
Each of the library subject specialists maintains a subject guide for specific disciplinary research tools and resources. These guides may of interest to you:

Check Out Our Upcoming Workshops Below:
Subject Guide
Shane Wallace
he/him/his
Contact:
J.W. Marriott Library
1726D
Office Hours:
By appointment
Phone:

801-585-1990
Website
Thanks to Sarah LeMire
Credit for getting this subject guide started and structured goes to Sarah LeMire!